VETERINARY SERVICES | PET MICROCHIPPING
Microchip your pet today! We can microchip your dog or cat during any routine visit. It is a simple procedure and no anesthetic is required. We place a very small microchip underneath your pet's skin that contains your contact information. A Home Again microchip, including registration, is only $40. The registration includes free animal poison control consults and lost pet services for the first year.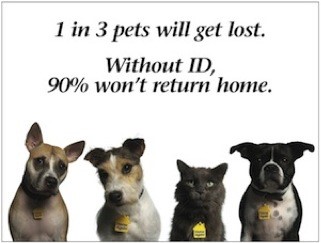 At Cascade Summit Animal Hospital, we strongly recommend microchipping every pet. If your pet was lost, he or she can be reunited with you if they are found. A microchip is your pet's permanent ID and, in the event your pet is separated from you, it may be your only means of being reunited with him or her.
You can visit the AVMA's website to learn more about some of the most frequently asked questions about microchipping.
You can also use the Pet Microchip Lookup web site to find a pet's owners based on the microchip number, independent of any microchipping company, if you should find a lost pet,. Or, give us a call and bring the found pet to our clinic and we will be happy to scan the pet for you to see if we can locate the owner.