There are hundreds of toys for dogs and cats on the market. How do you know which ones are safe? It important to take extreme precautions for the sake of your pet's dental health. Products designed to be chewed can cause intestinal problems or injury if not appropriate for the individual animal or if it is not used as intended by the manufacturer.

General Rule of Thumb:
"If you can bend it and leave an indent with your finger nail, the product is safe for your pet's oral health!"
Recommended Products: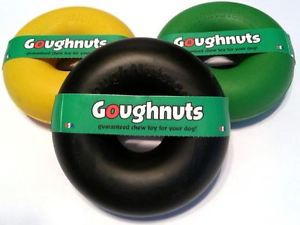 GoughNuts– This rubber toy is soft yet durable and hard for dogs to destroy. The best part is they have a lifetime guarantee!
Soft Toys– As long as your pet is not playing tug-of-war and/or ingesting material, these are fun!
Kongs– A great rubber toy to store treats in!
Dental Chews- Enzadent, Veggie Dent, and OraVet are tasty and break down tartar!
Products to Avoid: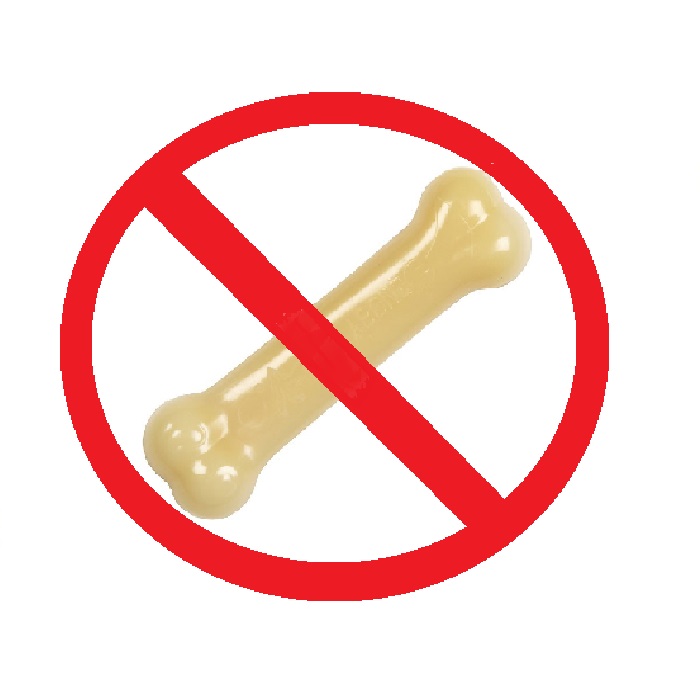 Nylabones– This plastic toy is too hard and can easily fracture a tooth.
Tennis Balls– Fibers on the ball collect dirt/debris, creating a sandpaper effect.
Antlers – This product is too hard and can easily fracture a tooth.
Bully Sticks– Product is hard to chew and just like wooden sticks, they splinter!
Tug-Of-War– Pulling of a toy risks fracture of an incisor, their front teeth which are not intended for this type of force.
Visit Veterinary Oral Health Council  for other acceptable products for cats and dogs!
When introducing new chewable products or toys, it is extremely important to monitor them.  Some pets can ingest small piece of the toy, or the entire toy itself. Ingested toys can easily cause an obstruction and/or fractured tooth which requires surgical intervention.
Products to Avoid: