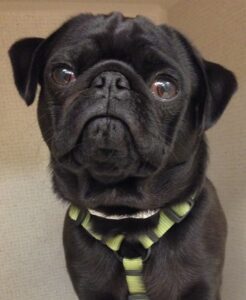 Welcome to our blog where we will keep you up-to-date on general announcements and clinic news. Notice the "last updated" date posted before the announcements, as well as the date each post was published.  We hope this will provide you with an easy place to reference information we have previously shared through newsletters or social media posts.
Last Updated: 8/7/2015

Great News for Trupanion Pets! 
We are so excited to announce that we will be installing Trupanion Express at Cascade Summit this Thursday, August 13th!  What does this mean for you?  It will simplify the claims process for enrolled pets and will allow us to bill Trupanion directly for your pet's care.  As long as we have already established the prior history, we will be able to process the claim and have the payment response within minutes.  This allows you to pay only your exam fee, deductible, and 10% co-insurance!  And for those upcoming surgical procedures?   We can request a pre-approval so that you will have an expectation of what will be covered prior to coming in.  We have been waiting a long time for this, and feel that it will be a great new benefit for our clients and patients!  To learn more about Trupanion pet insurance, check out their website.
Information regarding the Canine Flu H3N2 outbreak in the U.S. (published 4/15/15)
We have provided a link below to an article with the latest information regarding the outbreak of Canine Flu H3N2 in Chicago, IL.  It is suspected that the recent outbreak of the virus was brought over from Asia. There is currently no vaccine to protect against this strain of canine influenza.
https://mediarelations.cornell.edu/2015/04/12/midwest-canine-influenza-outbreak-caused-by-new-strain-of-virus/
Welcome Shayla! (published 2/26/2015)
We would like to introduce you to Shayla, our new grooming assistant! In case you missed it, our latest grooming helper, Lana, was offered an opportunity to start her own business. Groomer Chris is very excited to have Shayla assist her in the grooming department starting this week.  Shayla has worked in the grooming industry for 4 years, but has been exposed to grooming her whole life. Her mom has been a groomer since before she can remember! She has 5 dogs (you read that right!) and is exceptionally skilled at reading animal behavior and making them feel calm and loved. Groomer Chris would like to thank all of our wonderful grooming clients for their patience during this new and exciting transition!

February 2015- Tongue and Pulse Promo! (published 1/24/15)
In TCM (Traditional Chinese Medicine) the tongue and pulses are routinely examined as part of a complete diagnostic workup. The tongue (color, texture, and coating) and pulses (rate, depth, width, strength, and quality) provide information about a patient's underlying patterns even before that patient shows signs of disease. For the month of February, CSAH is offering a TCM tongue and pulse check along with an abreviated acupuncture point evaluation for $72. Your pet's patterns will be discussed along with treatment options. If you choose to pursue alternative care within the month, that amount will be discounted from your first naturopathic consult which includes a much more extensive workup as well as the first treatment. Please call us for details!
_____________________________________________________________________

Do you prefer ordering your pet's prescriptions through an online pharmacy? (published 1/24/15)
We have found the fastest and most efficient way to approve requests from outside online companies are work with our clients directly. If you have an internet pharmacy that you would like your medications filled or refilled at, we are happy to give you a written prescription for you to submit directly to the pharmacy of your choice. We do require our clients to sign an outside internet pharmacy release form that will be kept on file for future written prescriptions. This form releases Cascade Summit Animal Hospital of liability associated with the medications received and does NOT authorize the company to contact us directly for future prescriptions, refills, etc. Please contact our front desk with any further questions regarding this.
We want to also take this time to make sure that all of our clients are aware of our Cascade Summit online store. If you enjoy the ease of ordering online along with the benefit of competitive online pricing, you may want to consider ordering from the online pharmacy linked from our website. To shop our online store, go to
www.cascadesummitvets.com
and click Online Store. This option is absolutely preferred by our veterinarians because it is directly from our vendors and ensures that the product you are getting is real, in original packaging, is well within the expiration date and has been properly handled and backed by the manufacturer.
Ask yourself, would you order your own medications from a website that you were unfamiliar with? The same question goes for our furry family members and is the reason why we offer this safe alternative to ordering prescription medications online.
_____________________________________________________________________
Grooming Update:  "Straight-Through" Grooming (published 1/24/15)
Straight-through grooming is becoming a more frequent request for many of our grooming clients at CSAH. This priority grooming request means that the pet is bathed and immediately groomed upon drop-off so that the grooming appointment is kept as short as possible to accommodate for high-anxiety patients or for clients that have time constraints on the day of the grooming appointment. We are happy to continue to offer this type of appointment, however, there will be an additional charge of $20 at the time of service. If you have any questions, please ask groomer Chris or Lana for more details.
_____________________________________________________________________
Cascade Summit Animal Hospital Holiday Hours 2014-2015
November 2014
Thanksgiving (Thursday, 11/27/14) : Closed
December 2014
Christmas Eve (Wednesday, 12/24/14) : Closed
Christmas (Thursday, 12/25/14): Closed
 January 2015
New Year's Eve (Wednesday, 12/31/2014) Open until 3pm
New Year's Day (Thursday, 1/1/15): Closed
Happy Holidays!
_____________________________________________________________________
Dr Chattigre' has new hours! (published 6/23/2014)
Announcing expanded hours for naturopathic care! Dr. Chattigre is now offering Thursday morning appointment times from 10am to 1pm, along with her usual hours (10-5 Mon/Wed/Fri and 10-1 Sat). Call us today to schedule your pet's next relaxing treatment!
——————————————————————————————————————
Important Information Regarding Food Orders (published 6/18/14)
We have received a new ordering deadline from our pet food companies and wanted to inform you on how we will process our food orders for special ordering and shelf restocking. All pet food orders must be requested no later than 1 pm on Saturday to get the order the following week. Hills food will arrive on Wednesday afternoon. Royal Canin and Purina diets will arrive Thursday OR Friday at the latest. We do not want your pet to run out of food! Thank you for your understanding.
Examples:
If you place an order on..           You receive it..
Monday                                   9-11 days later
Tuesday                                  8-10 days later
Wednesday                             7-9 days later
Thursday                                 6-8 days later
Friday                                      5-7 days later
Saturday                                  4-6 days later